Sinks & Faucets
Diamond Plumbing Services, Inc., offers sink and faucet repair, replacement and installation. We offer many affordable options for our customers since there are so many options we have in house stock items that make the decision making fast an easy for our customers. If you are wanting to go the more custom route we also can install any type of sink or faucet of your choice. Diamond Plumbing Services, Inc., are experts in this area and you will not be disappointed in our install. 
LET US HELP YOU TRANSFORM YOUR SPACE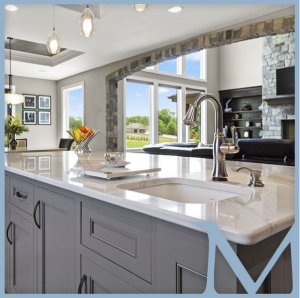 Looking for a new fresh look in your bathroom? Changing the style and finish of your plumbing fixtures can instantly transform the décor of your space without pricey remodeling projects.  Diamond Plumbing Services, Inc., has certified and skilled professionals who can bring your out-of-date fixtures into the modern world. Adding contemporary bathroom fixtures such as sink and tub faucets can dramatically improve the aesthetic of your home.  A state of the art faucet in the kitchen or a shiny new showerhead can make a huge difference. Let our team at Diamond Plumbing Services, Inc., show you why we're one of the most qualified companies for plumbing fixture installations in the Inland Empire! 
WE OPERATE BASED ON THE "GOLDEN RULE".
Diamond Plumbing Services, Inc., was founded on a code of ethics based on the Golden Rule: "Do unto others as you would want others to do unto you." At our core, our company is just a family who takes care of other families all across the Inland Empire. There are many reasons why residents continue to choose us time and time again, including all of the following:
Trustworthy, trained, and certified technicians

Honest, upfront pricing

Amazing customer feedback

Flexible scheduling (a live person will always answer)

Free onsite estimates