PLUMBER IN MURRIETA

Since 2015
Any plumbing repair you may have in your home or work space we can fix! We can fix leaky faucets, running toilets, clogged drains, you name it. We also do hook up and installations, along with kitchen appliances and garbage disposals.
WE OFFER RESIDENTIAL & COMMERCIAL SERVICES
Diamond Plumbing Services Inc. Serves Residential and Commercial Customers in Murrietta
Residential Services

We serve all over the Inland Empire area and can fix anything inside your home. If you have a leaky faucet or clogged drain we are here to help with our 24/7 services. Are you thinking of updating your home with a remodel? We also can help pick out different styles and arrangements to make your bathroom area work best for your needs.
Commercial Services

If you have a restaurant or business in or around Murrieta with public restrooms we can help get your business up and running again. We work with many different commercial sized water heaters and can provide same day service for these emergency situations. If you have any other plumbing issues in a public restroom we can help with any of those needs as well.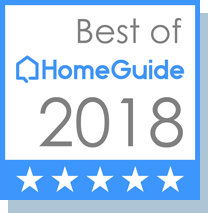 After more than a decade of servicing Murietta plumbing needs, we're proud to say Diamond Plumbing is at your service day or night. We have Licensed, Bonded, and Insured experienced plumbing technicians on-call 24/7. No one decides when they have a plumbing problem. We are a family owned and operated business and are here to serve you. We are an affordable, reasonable and reliable company that can fix all of your plumbing needs. From routine maintenance to burst pipes, we're here to help.
Great service, they accommodated us on short notice on the weekend. The guys were polite and they were able to do just a leak detection for us where other companies tried to sell us a full plumbing job before even doing what we were requesting.
Price was affordable and we would highly recommend them and use them again.
Julianna S.


San Diego, CA
We serve the Following Areas

We are more than just your Murrieta Plumber, we serve all of the Riverside County areas and parts of the Orange County, San Diego, and LA county as well:
Join Our Mailing List
Updates, offers and latest news.